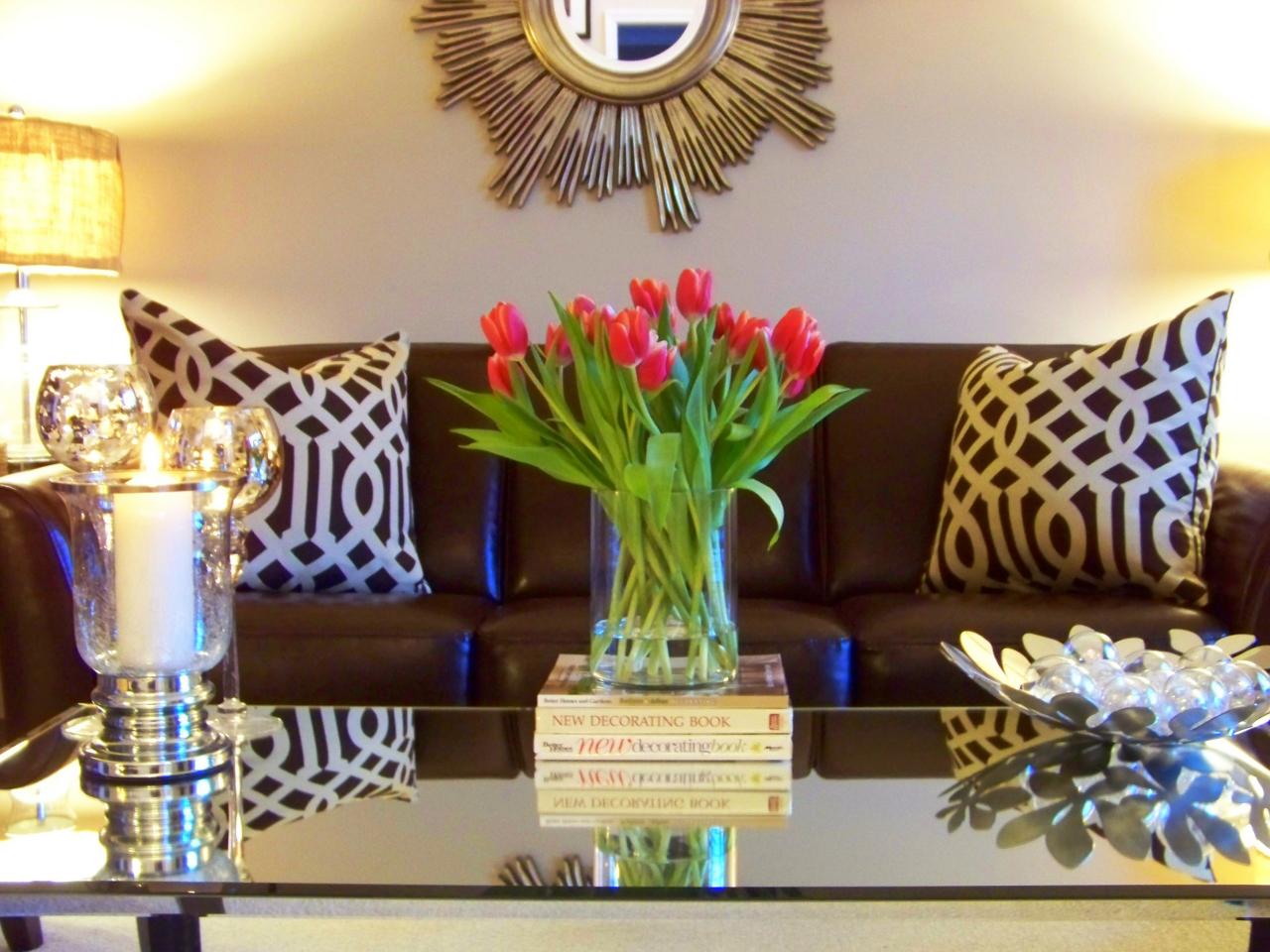 5 Easy Steps to Revamping your Living Room Decor
While you can't get rid of the décor your mother's distant cousin's daughter gifted you, you can certainly work around it! Here are a few tips that are sure to transform any space into an upscale masterpiece.
Cushion covers from Olie, inspired by the sea and stars!
Use Cushions to Maximum Luxe Effect 
Couch cushions add a stylish dimension to living rooms. Think of it as the last bit of accessory you wear to complete your outfit. Ensure that the pillow colours contrast with your sofa set to really make the space pop!
Tip: Designer Amrita Nambiar's cushions are utterly delicious, and you're sure to get comments on your great taste, with these beauties presiding in your living room etc. You can shop her label Olie at olie.co.in.
courtesy tanvii.com
2) Breathe life into your room
Plants or flowers make for an inexpensive way to turn a glum vibe all the way around. Use seasonal flowers, freely available across Bangalore (we are the Garden City for a reason!), perhaps contrasted against a mirror for an added flourish. A stylish vase adds the perfect finishing touch.
Also read our guide on Plants to buy for Home Decoration.
Tip: Try unusual pairings of flowers, like snapdragons and palm fronds, or sunflowers and wood crisps. Or, give your vase a facelift like in this picture. Notice how Tanvii has cleverly used an ornate box to hide all the efficient, but not exactly, pretty technology! Kudos!
Say Hello to Colour!
Did you know that wall colour influences your mood and your thoughts? While the colour green is often used in bedrooms to inspire a sense of tranquility, a softer colour like lavender in your living room works well to set a soft, calm tone. If a colour facelift is what your living room décor needs, but painting the walls over is too much of a commitment, here's a happy compromise! Accent furniture!
Tip: We love wing chairs, in all colours! This chair from The Yellow Store is the perfect blend on work and whimsy! Or, you could choose this lusciously red highback chair from Pepperfry!
courtesy theyellowstore.com
Hatter Wing Chair, Rs 22, from fabfurnish.com
Let your walls do the talking!
Create your own signature accent wall. Clear out old wallpaper and replace it with statement art that you've either sourced or painted yourself! Better yet, frame old pictures to keep your loved ones closer. A wall full of memories and nostalgia instantly personalizes a home, and leaves your guests and you with much to talk about! Or, you could be a patron of Indian art forms like Tanjore or Madhubani, or oil paintings done by local artists, that will add personality to the space. There are many places in Bangalore, that are skilled, and reasonably priced, when it comes to framing as well.
Tip: Start with old photographs you especially treasure. Instead of framing them as is, blow them up into exaggerated prints and play with colour tones that match the décor of your room. You can place them in the manner as shown in this picture, or even on a side table, or anywhere else you like!
Let there be light!
Since living rooms are the first rooms you and your guests will walk into, it's important to set the mood for other rooms to follow suit. In the day, nothing beats natural sunlight to lift even the simplest décor. In the evenings, while you need functional lighting for most places in the house, ambience lighting is key to set the tone for a relaxed living room set-up. Accent table top lamps, floor lamps, chandeliers and even urlis with floating candles are great ways to create eye-catching drama.
This Meridian tripod table lamp from The Purple Turtles, Bangalore is the perfect blend of modern style, done with just a slight vintage vibe!
Check out our full guide on Lamps and Other Lighting Options for your home.
Tip: Opt for warm white CFL bulbs while lighting the living room. Their warm yellow (yes, the warm whites are actually yellow!) envelops everything in a luxurious cosiness! You can buy them here. Remember to choose the kind of bulb that will fit your lamp. Some are screw on bulbs while others are pin-based.
These easy and inexpensive changes are all you need to be well on your way to revamping your living room. Meanwhile, enjoy change in its undersized avatar.
Comments
comments